play.IngeniaMC.net


Welcome to the Store of Ingenia, a minecraft ThemePark with a story! Here can you buy magic ranks, packages and more! Sometimes there is a discount so don't miss that!
How to buy something:
If you have found your package, click on it and click on Buy now


Then enter your MINECRAFT username, and press 'Add to basket'!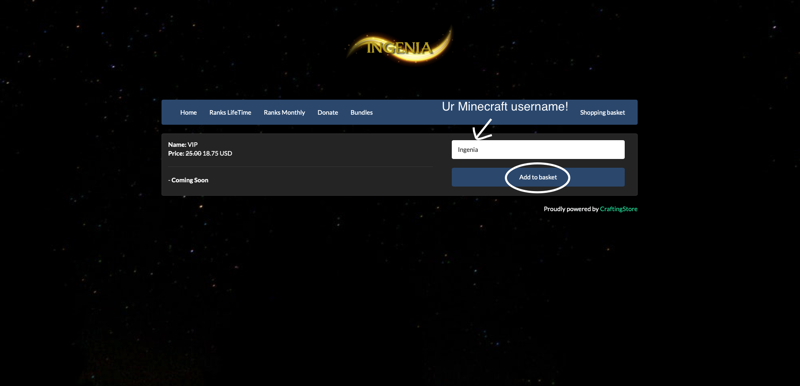 If you have a coupon code, you can enter it, then enter your information and click checkout! Now you're done!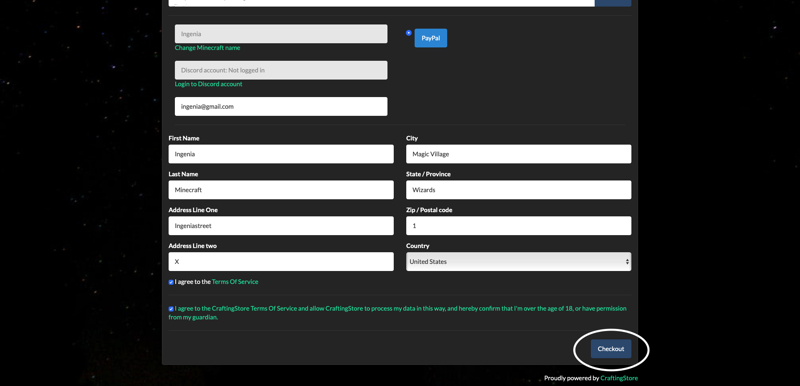 To buy anything you must be over 18 years, or have your guardians' permission!

Top customer

xTTLegend
0.00 EUR